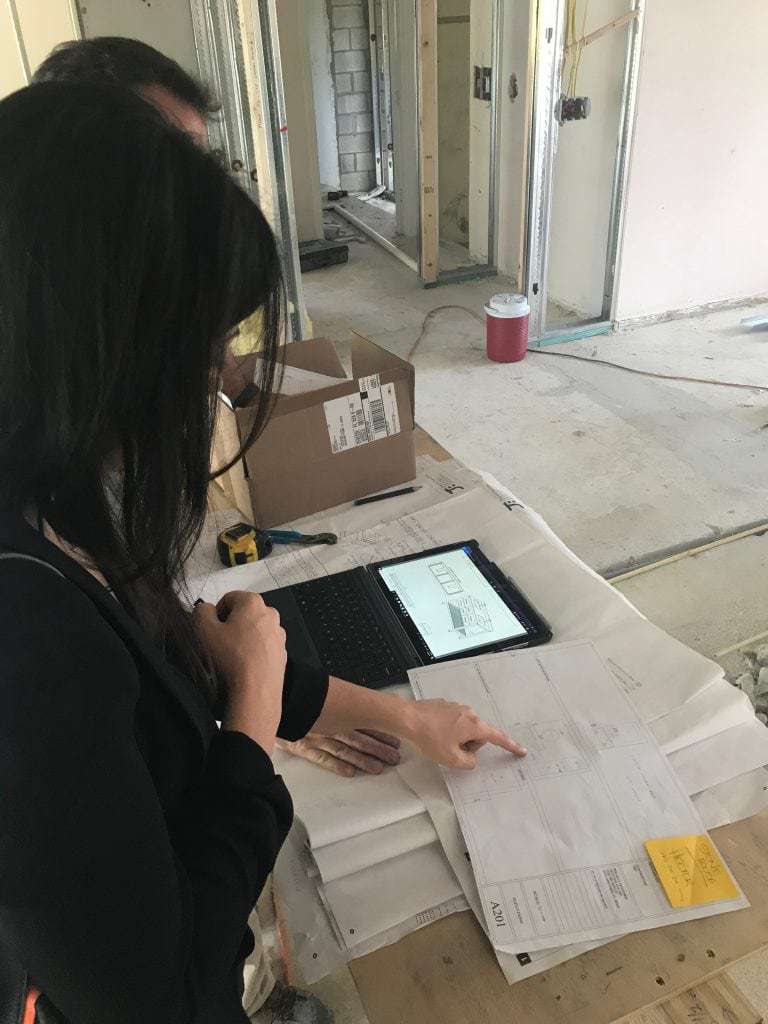 'Buy It Right' Pre-Purchase Consulting
Qualify a property against your goals & budget BEFORE you buy
Are you looking to buy a fixer-upper to transform into your custom-designed dream home? Studio 818's 'Buy It Right' pre-purchase consulting program will help you avoid the painful and costly pitfalls of this process.
There are plenty of outdated homes homes begging to be renovated in South Florida. The biggest problem we see is people buy the wrong fixer-upper to use as the foundation for their newly-designed dream home. Buying the wrong structure will always mean you — A) massively blow your budget or B) seriously compromise on work ending up with a 'half-way' house you resent until the day you move out.
If your combined budget for purchase, design and renovation is $750,000 or more, read on — this consulting is ideal for you.
Click on the tabs below to learn more.
Program Overview

We created the 'Buy It Right' Program because far too many people come to us to design their dream home AFTER buying the wrong property! We've had to turn them away because they can't achieve their goals within their budget using the property that they bought.

What happened? They worked with a real estate agent to find them the right fixer-upper just like they see on HGTV. But SURPRISE! — now their fixer-upper needs WAY more money than they thought. Or worse, there are zoning issues or structural challenges with the property that prevent them from creating their dream home.

The problem is not usually with the real estate agent per se. The real estate agent is merely doing their job and finding a "fixer-upper" based on the criteria they were given. The problem lies with asking a Realtor to do what they are not equipped to do.

The most experienced and well-intentioned Realtors are not experienced in identifying the monstrous budget killers that can be hidden in any particular fixer-upper before you buy. Even a Realtor who tells you they have "flipped" houses will fall short. There's a huge gap between "flipping a house" and professionally designing and developing a true designer home.

It's not that problems can't be fixed. Every challenge faced in construction can be fixed with enough money. The most important question when analyzing a fixer-upper is; 'Can you overcome the challenges a particular property has to design and build your ideal dream home within your budget?'

Our experience is what equips us to provide this much needed service that few other Interior Designers or Architects in the US are able to match. John-Paul and Janie have nearly a decade of experience acquiring, designing and developing dated properties into designer showpieces for Restore 818 Homes. John-Paul has been buying and developing investment properties since 1995. With our 'Buy It Right' Program all that knowledge, experience and expertise is applied to your project for your benefit right from the start so that chances of buying the wrong fixer-upper is mitigated.

Fixer-Uppers in South Florida

If you've spent any time looking for a home in South Florida you know that there are slim pickings when it comes to truly modernized properties. Turn-key designer homes are even harder to find unless they are brand-new homes built in the last year or two. This is particularly true in the high demand Coastal neighborhoods East of I-95 where most homes were originally built in the 1950's and 60's. Even homes built in the early 2000's are seriously dated in design.

In your house hunting you've probably noticed that most homes fall into one of three categories:

1) Run-down with LOTS of deferred maintenance . . . in other words, un-livable in its' current condition. These are often, but not exclusively, foreclosures or short sales.

2) "Granny houses" (AKA: Clean But Dated) These homes are are so dated that you feel like you stepped through the front door of your grandmother's house. On the surface you have kitchens, bathrooms and finishes pretty much as they were when the house was built. And when it comes to the critical systems that form the backbone of the home like the roof, electrical system, HVAC, plumbing and underground sewers things are usually just as dated.

3) Homes misrepresented on the MLS as "upgraded" or "renovated." There are two versions of these homes:

a. Properties cosmetically updated decades ago in a hodge-podge manner. These homes are so ugly and out-of-date they may as well be a granny house with the amount of redesign and renovation they'll require.

b. Houses done by the typical house flipper. These properties are usually renovated using a 'lipstick on a pig' mindset. Corners get cut during renovations to make a quick buck and the property still needs $100,000 or more to fix a bad design, hidden MEP issues (mechanical, electrical, plumbing) or other structural problems covered-up during supposed renovation work.

The good news is a property from almost any one of these categories have the potential to be a great foundation for your newly-designed dream home. That's because South Florida structures typically have "good bones." (FYI: 3b above is the one to avoid at all costs)

Most were built with concrete slabs and concrete block exterior walls with concrete columns and tie-beams. Many of the residential structures built in the late-50's on were constructed the same way a new home would be built today. Some of these homes even have great architectural features hidden by years of neglect or haphazard additions. But buy the wrong structure and that same structural construction can work against you by making it impossible to achieve your goals without seriously blowing your budget.

With Studio 818's 'Buy It Right' Program; finding and prequalifying the right fixer-upper from this pool of ugly ducklings can now be done with scientific precision.

How The Program Works

Step 1: Discover & Define

To ensure the 'Buy It Right' Program is the right solution for you it's critical that we begin by discovering and defining exactly what "dream home" means to you. First and foremost we need to make sure your general design goals and budget are realistic and in alignment. We do this by analyzing your timelines, general design goals, functional requirements, target neighborhoods and overall budget.

Once we confirm that your goals and budget align we guide you through our exclusive Design Clarity System to draw out and clarify your design goals and define your personal design preferences. This stage of the process is essentially the same as for a new design client, since after finding the right fixer-upper we would immediately roll into our 15-Step Five Phase Full-Service Design process for the property.

With the Discovery and Programming completed you and the Studio 818 team will have a clear hierarchy of your "musts", "shoulds" and "wants" for your dream home. Only when we have complete this step are we armed with the knowledge we need to effectively begin screening for the right fixer-upper property for you.

Step 2: Find & Prequalify

Next it's time to go on the hunt to find a home with "good bones." The 'Buy It Right' Program is consulting based, so we can provide the pre-qualification consulting if you currently are in a working relationship with a Realtor. If you don't yet have a commitment to a real estate agent, you'll work directly with John-Paul benefiting from his 25+ years in distressed property acquisition.

The consulting we provide through the 'Buy It Right' Program allows you to benefit from our extensive design and construction experience gained on our own designer spec home development projects. We are able to see the structural and expansion potential lying dormant in an ugly duckling. We can identify many of the hidden challenges that could blow your budget. Most importantly, all of that analysis is done against the benchmark of your clearly defined design goals and the costs necessary to achieve those goals.

The ultimate goal of this step is to help you prequalify a fixer-upper BEFORE buying that gives you the right foundation for your dream home.

Step 3: Buy At The Right Price

Just like the right fixer-upper will have certain structural conditions that will make or break your budget, buying at the right price relative to your overall budget is critical to making a wise investment. We understand how required changes to the property will impact your overall budget. And we can advise how the total investment cost (home purchase, design and renovation) will impact the appraisal value after design and construction so you can approach your custom designed dream home with an investors' mindset.

Next — The Design Process

Once you have the right property secured, the Studio 818 team picks up with all the services outlined in our Full-Service Design package including our comprehensive Five-Phase Design Process for design and project administration for a total rebuild or renovation. This is the real heart of the matter where the design of your dream home becomes a reality.

Click here for more details on the Full-Service Design package.