Honored to share that Dwell Magazine just did a full-feature article highlighting the before & after transformation of our 'Jungle Too' whole-house design & renovation project in Oakland Park, FL. I'm smiling from ear to ear as I share this 😁 my cheeks hurt. We couldn't be more excited!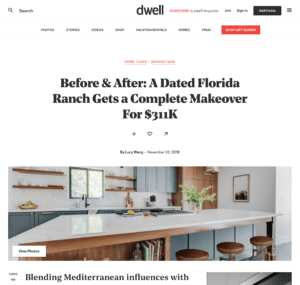 As with most of our projects, this Jungle Too was far more than an Interior design project. The tiny 2-bedroom, 2-bath mid-century ranch was gutted to the block with two additions, pool and hardscape added to create this tranquil retreat tucked away right in the center of all the urban action of East Fort Lauderdale.
The article does an excellent job of helping homeowners looking to tackle a whole-house renovation understand the amount of planning and work required to end up with magazine-quality design. Check out the article and enjoy!
Dwell Magazine: Jungle Too Before & After